Ritter Chooses Flexxaire for their new R 170 skidder.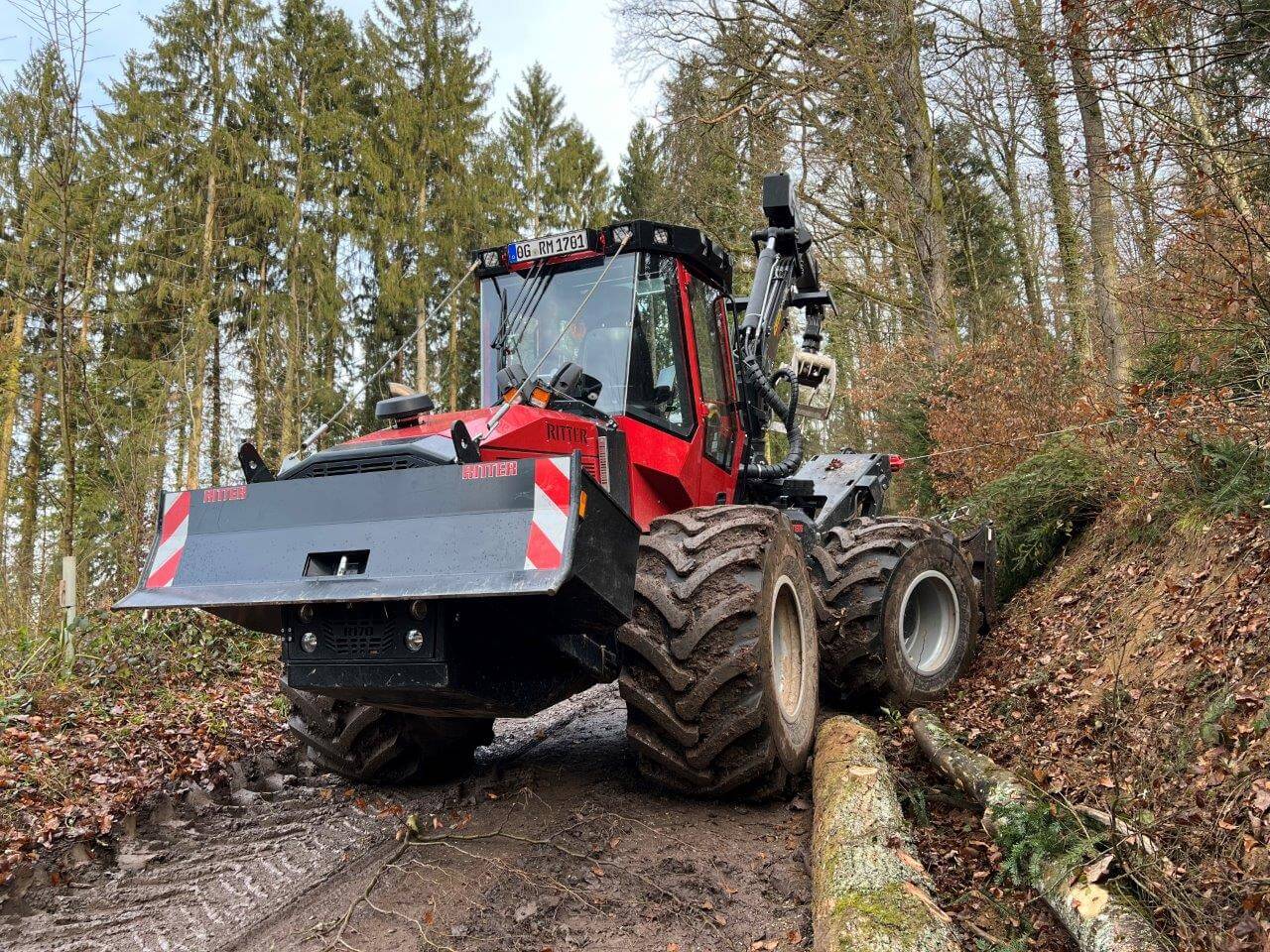 MADE BY RITTER – IN THE BLACK FOREST
Ritter Forsttechnik has been manufacturing innovative machines and accessories for agriculture and forestry for almost 100 years.
The company relies on high-quality production technologies combined with a very high vertical range of manufacturing. The result is trouble-free and maintenance-friendly machines.
Ritter listens to its customers and knows their needs exactly.
RITTER SKIDDER – STRONG AT WORK, GENTLE ON NATURE
Ritter skidders are ideal for all forestry work. Their compact design, maneuverability, powerful, innovative drive technology, and impressive hydraulic management make Ritter forestry machines true workhorses.
RITTER-POWER, SMALL, AND AGILE: THE R 170-4 WHEEL
Nimble and agile on any terrain! The R 170 is an absolute powerhouse and, thanks to its compact frame design, the ideal choice for narrow and winding terrain. The strength of the R 170 lies in its maneuverability, yet the operator does not have to sacrifice comfort.
For the new R 170 skidder, Ritter uses a Flexxaire 500 series reversible fan. As a result, Ritter benefits from fuel savings, noise reduction and unbeatable cleaning action due to our blade reversal technology. This is achieved by a variable blade angle setting that is adapted to the current cooling requirement. This IVP technology (Infinite Variable Pitch) is fully integrated into the machine and engine control system.
The Flexxaire application team worked closely with Ritter to design the optimal fan for the Stage 5 Iveco diesel engine and integrate it into the machine.