Installation Manual for the Challenger 1000 Series Tractor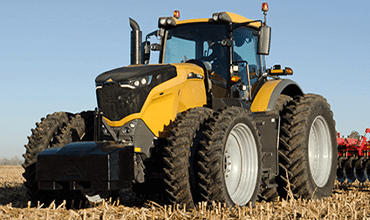 The Challenger 1000 Series Tractor has a foundation of an intuitive and efficient design that results in a more intelligent machine with the use of AccuEngineering.
And that's not all. The Challenger 1000 Series has the maneuverability and power to manage any task, from row crop planting and tillage to prayer and wagon towing.
The addition of a Flexxaire Reversible Fan to this machine will ease operation in the field by automatically keeping the radiator clean of dust and debris.
Big thanks to BUTLER MACHINERY in Fargo, North Dakota who facilitated the installation and are featured in the video above.
You can also download a pdf of the installation manual featuring detailed instructions with photos and part locations throughout the process.